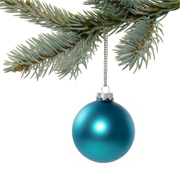 a play by tom mula
Jacob Marley's


Christmas Carol
god bless us, every one
Marley was dead, to begin with.
With those words, Charles Dickens began one of the most enduring of all Christmas stories. Countless films and television shows have adapted his Christmas Carol to tell their own tales of Christmas hauntings and last-minute redemption. Chicago playwright and actor Tom Mula tells us what really happened that fateful Christmas night. If you think you know the story of Ebenezer Scrooge, well, you don't know the half of it.
We know that Marley's ghost was the first to visit Scrooge, but it wasn't the last. Or was it? This play tells the story of Marley's heroic efforts to save Scrooge's soul and perhaps his own. Aided by a malicious little hell-sprite with an agenda of its own, their journey takes them from the jaws of death to the gates of hell...and beyond.
"People have been doing variations of Scrooge for almost as long as the story's been around," said Jim Stark, Riverrun's artistic director. "Whether it's a television show recasting its own characters into the story, or a film transplanting the story to another setting, we all know there's a Scrooge and several ghosts, and Scrooge will change by Christmas morning. The beauty of this story is that it isn't just a retelling but a whole new tale spun from the details of Dickens' story. Scrooge is still here, but there's so much more."
The play began as a one-man play by actor and playwright Tom Mula, a Chicago-based performer who had performed nearly 400 performances as Scrooge at the Goodman Theatre. The play was conceived during one production of "Christmas Carol." One day at lunch with the director of the show and his family, the director's daughter pointed out that Marley got the raw end of the deal, allowing Scrooge to receive another chance without providing the same for Marley. Mula agreed, and three years later, the play was performed to great acclaim. Since then, "Jacob Marley" has become a perennial favorite of regional theatres all over the United States. What is unique about this play is that there are two versions of the script.
"In 2001, Mula adapted the play for the Cincinnati Shakespeare Festival, rewriting it to fit a cast of four," said Riverrun artist-in-residence, David J. Loehr. "Most people might be familiar with that production, since it ran for several seasons." Noting the popularity of the show and the charm of the story, "we took a look at the script and fell in love with the one-man version," said Loehr.
That one man is Nick Newell, a familiar perfomer from several Riverrun productions. Currently based in New York, Newell has deep ties to the Madison area. He is also a graduate of the Hanover College Department of Theatre and a member of Actors' Equity. He performed the role last year with Riverrun in Madison, Indiana. He has also performed with Riverrun in A Report of Gunfire, a play in the 3rd Annual Louisville Playwrights Festival. (Click the link to see the play.) Audiences who've seen him in past Riverrun shows know that he's up to the challenge of Jacob Marley.
"A one-man show is a tricky thing," said Newell. "As difficult as it can be to be one man standing on stage for two hours, it's even more challenging--and in the end, more fun--in a show like this, where you're not just one man but several different characters, all of whom have to be distinct from one another. And when several of them are ghosts and spirits, well, all I can say is that I hope the audiences are having as much fun as I've been having."
This production was directed by Lindsay Bullock, another veteran Riverrun performer. "The wonderful thing to me," said Bullock, "has been watching children react to the show. They follow the story, they understand when Nick shifts from character to character, sometimes several times a minute, and they've been enjoying both the scary ghost stories and the wondrous joy of Scrooge's redemption on Christmas morning." The play is family-friendly for most everyone, although some scenes may be a little intense for the youngest viewers. "If your child knows the story of Scrooge, then they will probably understand and enjoy this new story," said Loehr.
This irreverent, funny and deeply moving story retells Dickens' classic with warmth and infectious zest. It began in Chicago at the Goodman Theatre, has been performed by theatres around the country to great acclaim, and has even been performed on NPR annually for several years now. Come join the Riverrun Theatre in celebrating the new holiday tradition that people around the country have thrilled to for the last few seasons.
---
Tickets and Information
7, 14 + 21 December 2007 @ 6.3o pm
8 + 22 December 2007 @ 7.3o pm
Performed at A Step Back in New Washington, Indiana.
Friday nights in December, the 7, 14 and 21, tickets are $24.95 per person, which includes dinner, dessert and the show. Dinner is served at 6:30pm, with the show starting at 7:30pm.
Just added, Show-Only Saturday nights in December, the 8 and 22. Tickets are $12.50 per person. There is no dinner service on Saturday nights.
You can find information on purchasing and/or reserving tickets on our tickets page. You can find more information, printable maps and directions on our venues page.
---
The Cast
Nick

Newell

Nick appeared most recently with Riverrun in A Report of Gunfire, a featured play in the 3rd Annual Louisville Playwrights' Festival this past spring. He has also appeared in the Riverrun production of Keeper and in several roles in Under Milk Wood. His New York credits include Taming of the Shrew (Off-Broadway) and Roads to Home. Regional credits include the title role in Hamlet, Mill Mountain Theatre in Virginia, as well as performances with the American Repertory Theatre, Dorset Theatre Festival, South Carolina Repertory Company and the Moscow Art Studio in a tour of Russia, Italy, Germany, Switzerland. He has also been touring the country in the world premiere production of Elvis People, directed by Chip Egan. Film: Neo Noir (Sundance Selection 2003), Cattivo, and Keeper. Nick has an MFA from the Moscow ART Theatre School and is a graduate of the Institute for Advance Theatre Training at Harvard as well as Hanover College. He is a member of Actors' Equity.
---
The Crew
Playwright / Tom Mula

Tom Mula has been an award-winning playwright, actor, and director for more than 25 years. He received 2 Joseph Jefferson Awards in 1991 for his play Golem at the National Jewish Theatre and for his work on Nicole Hollander's hit musical, Sylvia's Real Good Advice. In 1995, Adams Media published his novel Jacob Marley's Christmas Carol, which became a Chicago Tribune bestseller. The audio version has been broadcast nationwide on NPR for several seasons, and received an INDI Award for Spoken Word from the Association for Independent Music. The play version received the prestigious Cunningham Prize from the Goodman School of Drama at Depaul. It premiered at Chicago's Goodman Theatre, received four Joseph Jefferson nominations, an After Dark Award, and was repeated the following year. Recent and current productions include: Cincinnati Shakespeare Festival, American Stage Festival, Houston Stages, North Coast Repertory, Delaware Repertory Company, 1894 Grand Opera House, Third Avenue Playhouse, Bristol Riverside Theatre, New Theatre Miami, Sage Theatre Group, the Warhouse, and of course, the Riverrun Theatre Company. Mr. Mula is currently an Artist-in-Residence Columbia College.
Some of Mr. Mula's recent acting credits include Hot Mikado at Drury Lane, for which he received an After Dark Award and a Joseph Jefferson Award; his award-winning one-man performance of this play; Lawrence the nurse in Christine Thatcher's Emma's Child; the Fool in King Lear; Richard III, Caliban, Bottom, Feste, Malvolio, and Prospero; another award-winning solo turn as The Circus of Dr. Lao; and seven seasons--over 400 performances--as Goodman Theatre's Scrooge. His directing credits include Porch and A Life, and the world premiere of Larry Shue's Wenceslas Square in Chicago and at the Queens' Festival in Belfast.
Director / Lindsay Bullock

Lindsay Bullock is also Riverrun's Director of Education. She received a Bachelor of Arts degree in theatre from Hanover College. She taught at the National High School Institute's theatre program held at Northwestern University, and has continued to teach theatre workshops locally, including The Play's the Thing, a workshop on creativity and comprehension, teaching elementary age students how to craft and perform a play from scratch. She has also designed and taught a theatre-based program for preschool children. She has also worked with the Indianapolis Symphony Orchestra, designing and teaching educational programs. She performed onstage with Riverrun Theatre in RiverWords and Under Milk Wood. She most recently played a variety of characters in The Rough Guide to the Underworld.
Costume Design / Wanda McGuire

Wanda has recently moved to Hanover and has recently worked with Actors Theatre of Louisville. She moved from Los Angeles, CA where she taught costume construction at the Fashion Institute of Design and Merchandising at UCLA. She has worked at the Mark Taper Forum, Hartford Stage, the Pennsylvania Shakespeare Festival and Utah Shakespeare, to name a few. Costume designs include Joseph and the Amazing Technicolor Dreamcoat, Hatfields and McCoys, Shenandoah, Hamlet, The Fantasticks, and Julius Caesar. She has also been a guest artist with the Hanover College Theatre, designing costumes for several productions in the last two years. For Riverrun, she designed the costumes and some set pieces for The Sapphire Comb last fall and The Rough Guide to the Underworld this season.