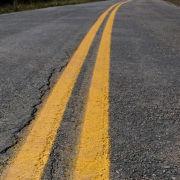 a play by daniel macivor
Marion

Bridge
sibling revelry. rivalry. whatever.
Sep & Oct 2007
...the most surprising play that (MacIvor's) ever written. When was the last time you saw a drama about three distinct, complex women that had nothing to do with their relationships with men?
from The New York Times
The Riverrun Theatre Co. opens its 2007-08 season with Marion Bridge, a play by Daniel MacIvor, directed by David J. Loehr.
Three sisters--a stuggling actress, a nun and a television addict--converge on their childhood home in Cape Breton, Nova Scotia, to deal with their mother's health crisis--and to deal with each other. They got away from home once, but will they be able to do it again? Or do they really want to?
"In some ways, it's a story about the ties that bind," says David J. Loehr, director. "What makes a group of people a family? Is it blood or understanding? Or does it all come down to a good sense of humor?" Even though the play involves a darkly comic vigil, "this is not a play about death. It's a play about hope, about connections, about how to get through life and make the most of it. In other words, when life gives you lemons, learn how to juggle."
Longtime Riverrun company member Lindsay Bullock plays Agnes, the eldest sister, an actress living in Toronto. Tamara Dearing returns to the Riverrun stage as Theresa, the middle sister, a nun who lives and works at a farming collective in the country. April Singer plays Louise, the youngest sister who hasn't had a chance to find herself or a place to go yet.
"Everyone has family," says Jim Stark, artistic director. "Whether through blood or friendship, whether you want them or not, everyone has some form of family. In this play, we see three sisters come home to care for their mother, and we can't help but wonder if they care for each other."
You may remember Tamara from her performances on stage at Chautauquas past, or around the region. By day, she's a talented singer and composer. (Check that. A very talented singer and composer. Click over to our media page to see her performing live in Louisville.) She last performed with Riverrun in our childrens' show, The Sapphire Comb, in the fall of 2005.
An interesting thing about this play is that it was never intended for live theatre, but as a vehicle for playwright MacIvor's development of a screenplay. As a leading figure in Canada's theatre of the avant-garde, MacIvor had for years wanted to write a screenplay, but he didn't know how. Most of his stage work centered around minimalist sets and props, dramatic effects of light and sound, and usually his own improvisational solo performances. He felt this would not translate into the medium of film. So he decided to create Marion Bridge, a piece of "conventional theatre," as a rough draft to develop into a screenplay later.
The funny thing is, Marion Bridge became his most successful play to date. Therein lies one of the most important lessons MacIvor learned about the differences between the two media. Live performance always relies on the audience to participate with the actor(s) in the active creation of landscape and time within the space they share. Then you have the film experience, where the creators and actors are absent, and the audience takes the passive role of viewing a narrative of space and time taking place in someone else's world, someplace outside of the theatre space.
In the end, by retrofitting the story to accomodate the casting--the biggest name in the cast was the youngest, so the play's eldest sister became the youngest--and by changing elements of the story--the nun became an abandoned housewife, among other things--the story of the film wound up being completely different from the play. According to his remarks in the published edition of the play and screenplay together, even MacIvor admitted the story worked better as a play.
---
The Cast
Lindsay

Bullock

Lindsay is also Riverrun's Director of Education. She received a Bachelor of Arts degree in theatre from Hanover College. She taught at the National High School Institute's theatre program held at Northwestern University, and has continued to teach theatre workshops locally, including The Play's the Thing, a workshop on creativity and comprehension, teaching elementary age students how to craft and perform a play from scratch. She has also designed and taught a theatre-based program for preschool children. She has also worked with the Indianapolis Symphony Orchestra, designing and teaching educational programs. She performed onstage with Riverrun Theatre in RiverWords and Under Milk Wood. This past season, she performed several roles in The Rough Guide to the Underworld, and directed Jacob Marley's Christmas Carol.
Tamara

Dearing

Tamara is an Associate Artist with the Riverrun Theatre Company. She received a Bachelor of Arts degree from Hanover College. A Hanover native, she is a professional musician based in Louisville, Kentucky. She has two collections of music available through iTunes and CD Baby, among other places. She last performed with Riverrun in The Sapphire Comb in the fall of 2005.
April

Singer

April is joining Riverrun with this production. She has most recently performed in the Specific Gravity Ensemble's recent production of Macbeth in Louisville this past spring. She is a graduate of Hanover College.
---
The Crew
Playwright / Daniel MacIvor

Daniel MacIvor was born in Cape Breton, Nova Scotia in 1962. He is a stalwart of the Canadian theatre scene, having written and directed numerous award-winning productions including See Bob Run, Wild Abandon, 2-2-Tango, This Is A Play, The Soldier Dreams, You Are Here, How It Works and A Beautiful View. With long time collaborator Daniel Brooks, he created the solo performances House, Here Lies Henry, Monster and Cul-de-sac. Daniel's play Never Swim Alone won the award for overall excellence at the New York Fringe in 1998 and in 2002, he won a GLAAD Award and a Village Voice Obie Award for his play In On It, which was presented at PS 122. His play Marion Bridge received its off-Broadway premiere in New York in October of 2005. From 1987-2007, he was Artistic Director of da da kamera, a respected international theatre touring company that has brought his work to Australia, Israel, Europe, the UK, and extensively throughout Canada and the US.
As a filmmaker, Daniel's work includes the festival favorite shorts: Wake Up Jerk Off, Margaret Atwood and the Problem With Canada, Permission and Until I Hear From You, all of which he wrote and directed. He wrote and starred in the Genie award-winning short film The Fairy Who Didn't Want to be a Fairy Anymore, co-wrote and starred in House (based on his own play and directed by Laurie Lynd) and co-wrote and co-directed Parade (with Brad Fraser). Daniel's first feature film, Past Perfect, premiered at the 2002 Toronto International Film Festival, along with his screenplay adaptation of his play Marion Bridge (directed by Wiebke von Carolsfeld) which won the CITY TV Best First Feature Award. His second feature film, Wilby Wonderful premiered at the Toronto International Film Festival in 2004 and went on to screen at festivals around the world, including the San Sebastian Film Festival in Spain where it was in competition. Daniel co-wrote and starred in Amnon Buchbinder's Whole New Thing for which Daniel won Best Screenplay and Best Performance by an Actor at the Atlantic Film Festival.
As an actor, Daniel has appeared in his own films, Thom Fitzgerald's Beefcake, Don McKellar's CBC series Twitch City, and Jeremy Podeswa's film The Five Senses, for which he was nominated for a Genie Award for Best Performance by an Actor.
Director / David J. Loehr

David is the artist in residence and co-founder of Riverrun Theatre. He is primarily a writer. The Rough Guide to the Underworld premiered here this past season. Keeper was performed here and filmed in 2004. A Report of Gunfire was part of the third annual Louisville Playwrights' Festival in 2006. His Penguins was one of the short plays at Riverrun's Theatre on the River in the fall of 2004. He has edited and contributed to RiverWords, Riverrun's signature performance piece, a collection of monologues and stories about river life. Written on the afternoon of September 11, 2001, The Silence Between Lines of a Poem premiered at the Hanover College Theatre ten days later, with all proceeds going to charity.
He directed The Silence Between Lines of a Poem, with Jim Stark performing on stage. He has also directed several of his own short plays at the Hanover College Theatre, including Cross Purposes, To Speak for All the Dead, and Last Call, a set of six ten minute plays.
Outside of writing and directing, he has designed artwork for Riverrun, Pet Fish Productions, the Indiana Shakespeare Festival, the Hanover College Theatre, the Arden Theatre of Indianapolis and more. He appeared onstage as the Second Voice in Under Milk Wood. He designed the sound for Riverrun's productions of Burn This and Professional Skepticism. Last season, he designed the sound and lighting for Wake Up and Smell the Coffee. He has also designed the sound and video components of just about all of Riverrun's shows. He has a wife, two children, two cats and too many outlines stored in his notebooks.
He is a member of the Playwrights Center.
Costume Design / Wanda McGuire

Wanda has recently moved to Hanover and has recently worked with Actors Theatre of Louisville. She moved from Los Angeles, CA where she taught costume construction at the Fashion Institute of Design and Merchandising at UCLA. She has worked at the Mark Taper Forum, Hartford Stage, the Pennsylvania Shakespeare Festival and Utah Shakespeare, to name a few. Costume designs include Joseph and the Amazing Technicolor Dreamcoat, Hatfields and McCoys, Shenandoah, Hamlet, The Fantasticks, and Julius Caesar. She has also been a guest artist with the Hanover College Theatre, designing costumes for several productions in the last two years. For Riverrun, she designed the costumes and some set pieces for The Sapphire Comb and The Rough Guide to the Underworld and Jacob Marley's Christmas Carol this past season.